Intro
this is a revision for organic chemistry
ALKANES
general formula:CnH2N+2
they are saturated compounds,and the molecule of their compounds contain single bonds between the carbon atoms in their chains.
for example: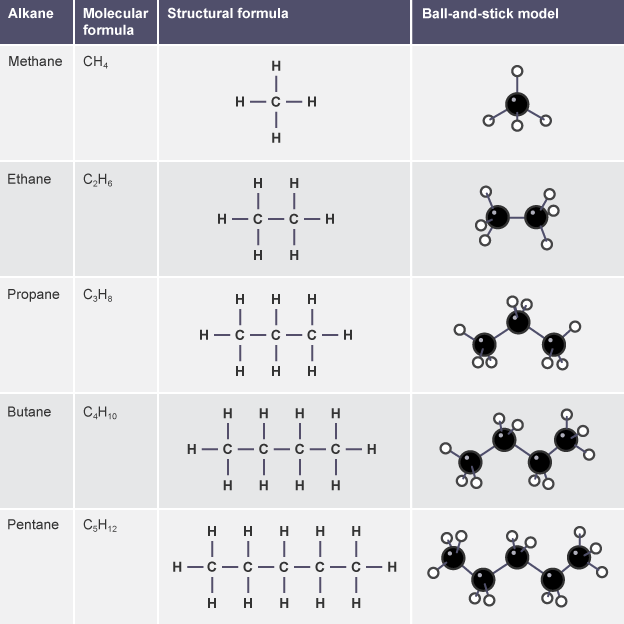 As the length of hydrocarbon chain increases the length of the vander waal forces also increases changing their physical states( from gas to liquid)
REACTIONS OF ALKANES
Combustion reactions
One of the major properties of alkanes is that they burn exothermically
so here are the reactions


this is how u do the reactions.
Sample Problem
TRY SOME OF THESE QUESTIONS
1. write the first six alkanes.
2. draw the structural formula of butane and propane.
3. wrtie the complete combustion reaction of propane.
Solution
answers
1.
methane
ethane
propane
butane
pentane
hexane
2.
CH3-CH2-CH2-CH3 = BUTANE
CH3-CH2-CH3 = PROPANE
3.

---
About The Author
Chemistry,bio,maths,physics,English,EM O Level (gr
i have already graduated from high school and i am now done with first year in college and will go for second year . I am able to write quality content for my clients and will only charge a small fee of 5$. I'am happy to help anyone that needs help with essay projects,research works,homework,test h...
Send Email
12 Subjects
KnowRo Tutor
1 Tutorial
---
Suggested Tutors for Chemistry Help